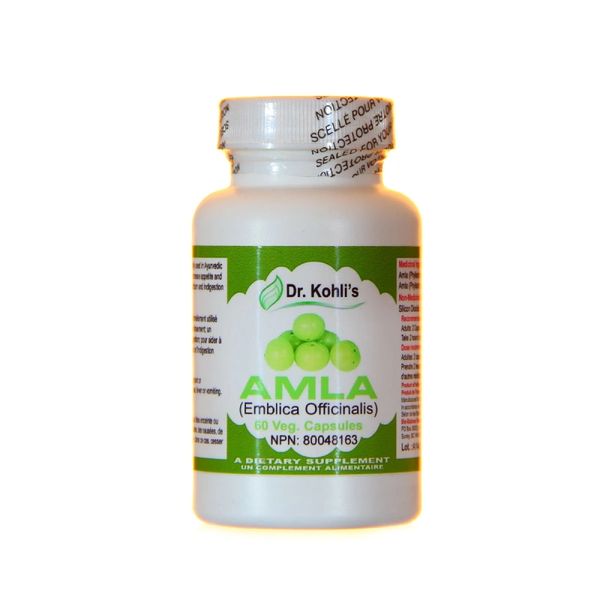 Amla 60 Capsules
Amla (Emblica officinalis)
• Amla is one of the most commonly used herb in Ayurveda (Indian Herbal Medicine ). Amla has proven to be a more potent antioxidant than vitamin C.
• Traditionally used in Ayurvedic Medicine as Rasayana (rejuvenative tonic), to help relieve symptoms such as heartburn and indigestion. Amla is used as digestive tonic to increase appetite and aid in digestion.
More info
Suggested Use: Take one capsule three times a day preferably with food.
Presentation
Pack Size: 60 Vegetarian capsules. Each capsule contains 200 mg Amla and 200 mg Amla extract.
Caution(s) and Warning(s)
• If you are pregnant or breastfeeding, consult a health care practitioner prior to use
• If you have or develop abdominal pain, nausea, fever or vomiting, consult a health care practitioner