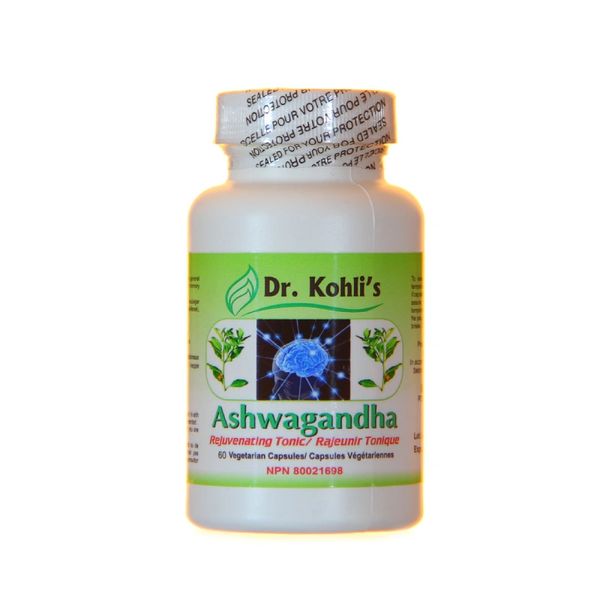 Ashwagandha 60 Capsules
Dr. Kohli's Ashwagandha (Withania somnifera) Capsules Rejuvenating Tonic
Dr. Kohli's Rejuvenating Tonic is used to relieve general debility, (especially during old age), to enhance memory and to aid in sleep.
Medicinal Ingredients:
Ashwagandha Root extract (1:10) 250 mg in each capsules.
Presentations: Each bottle contains 60 Vegetarian capsules
Directions:
Adults – 1-2 capsules 2 times a day.
Cautions and Warnings:
Consumption with alcohol, other drugs or natural health products with sedative properties is not recommended . Consult a health care practitioner prior to use if you are pregnant or breastfeeding.