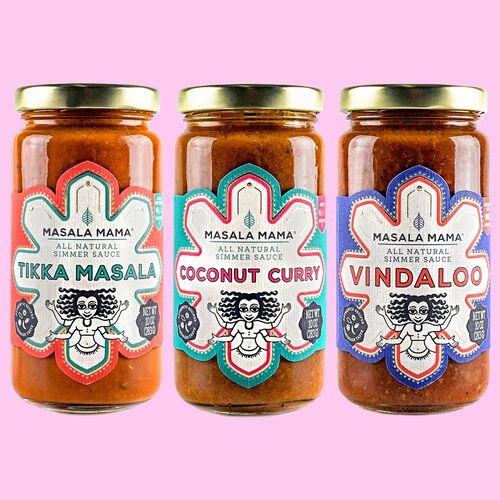 Masala Mama Curry Sauce
Non-GMO, Gluten-Free, No added Preservatives, No added Sugar, Vegetarian 
Limited Time Offer - Buy 3 for the price of 2 (Use Code 3FOR2OFF)
Ingredients with integrity for authentic Indian flavor
You only get out what you put in and at Masala Mama that means the freshest, all natural, ingredients. Our sauces are free of fillers and artificial additives. they are a healthy solution for anyone who wants to eat well without sacrificing delicious taste.
Masala Mama sauces are a labor of love
We put passion into everything we do and we hope it shines through in every meal made with our sauces. Our recipe and process have been honed over years of cooking, eating and learning from dear friends and home cooks who inspire us. Each jar is a tribute to the authentic Indian flavors we love and it's our greatest joy to share them with you.