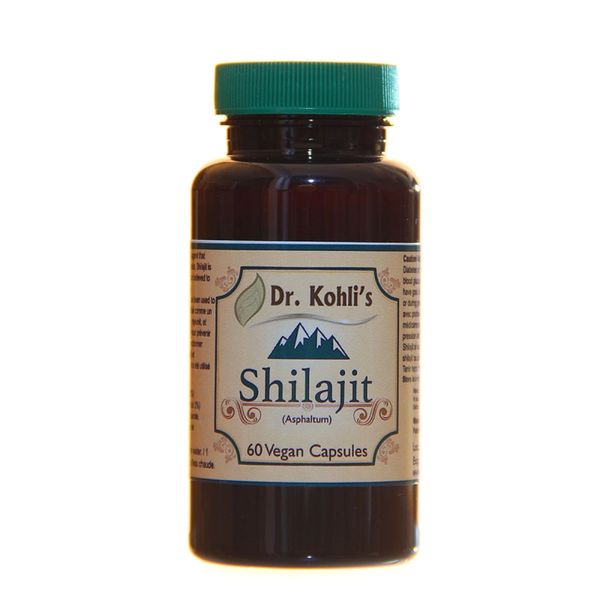 Shilajit 60 Capsules
Shilajit is used as an Ayurvedic  
rasayana
, or an agent that increases longevity, rejuvenates, and slows aging.  In Ayurveda, Shilajit is used to prevent sickness and improve quality of life. It has been attributed with many miraculous healing properties. It also believed to function as an antioxidant, adaptogen (to resist stress) and immunomodulator (improves immunity).
More info
More recently, it has been used to enhance exercise performance.
Shilajit  
contains ample amounts of fulvic acid and mineral constituents. 
Shilajit
 amplifies the benefits of other herbs by enhancing their bioavailability in the body
Medicinal Ingredients (per dose)
Shilajit Extract…………………………………………… 400mg (Fluvic Acid 2%).
Caution/ Attention:   Use cautiously if taking High Blood Pressure, Diabetes or Iron medication.  May decrease blood pressure and fasting blood glucose levels and increase iron levels.  Avoid taking Shilajit if you have gout; known allergy or hypersensitivity to shilajit or its constituents; or during pregnancy or lactation.  Keep out of reach of children.
Dose: 1 capsule daily preferably with warm milk or warm water.