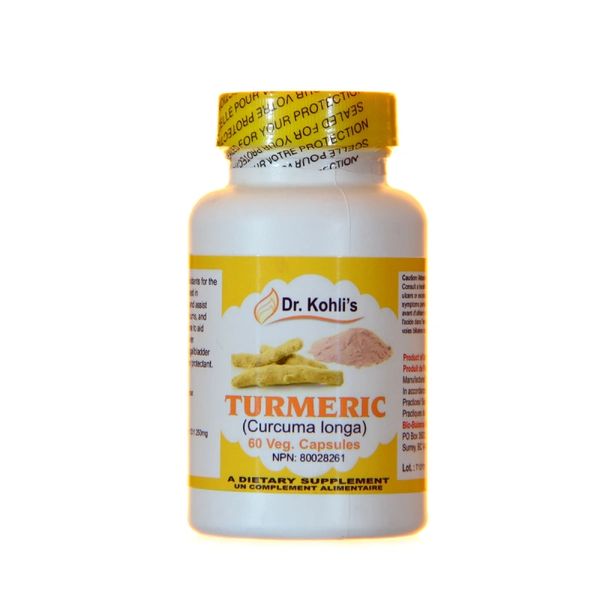 Turmeric Capsules 60
Turmeric (Curcuma longa)
In Ayurveda Turmeric is considered excellent natural antibiotic, analgesic, anti-inflammatory, anti tumour and antiallergic. Turmeric is traditionally used in Herbal Medicine to help relieve flatulent dyspepsia (carminative) and to aid digestion.
More info
Suggested Use: Take one capsule three times a day preferably with food.

Presentation
Pack Size: 60 Vegetarian capsules. Each capsule contains 250 mg Turmeric extract.


Caution(s) and Warning(s)
• If you are pregnant or breastfeeding, consult a health care practitioner prior to use
• Do not use if you have a bile duct obstruction.